New Ways with Trust Technique®

 
Just be with your animal. Achieve a calm and relaxed state together. Through this calm you achieve changes in the behavior and health of your animal.
How should this be possible?
Yes! Exactly that. You can experience this and so much more. Horses that lay down trustingly next to their people. Dogs that trust their people in every situation.
Treat yourself to this experience!
The Trust Technique® is suitable for:
Those who want to build a trusting relationship with their animal.
Those who search for opportunities to solve problems in new ways.
Those who wish for a friendly relationship with their animal.
Those who believe that animals have feelings.

Those who want to find inner peace.

Those who want to spend meaningful time with their animal.
The Connection Between Man and Animal on a Whole New Level.
What is Trust Technique®? 
A Mindfulness Method
Trust Technique® works through a mindful collaboration between man and animal. In the first step this connection creates a deep relationship based on trust. When this relationship is based on trust, overreactions are replaced by habitual learning. Through this, spending time with your animal becomes a unique experience.
The method was developed from James French and Shelley Slingo. The pair are active worldwide in animal shelters and rescue centers and help countless numbers of traumatized pets and wild animals acclimate to a new, trustful life. As a Trust Technique® Practitioner, I have completed a two-year training course and am now able to introduce this opportunity to other animal and pet owners.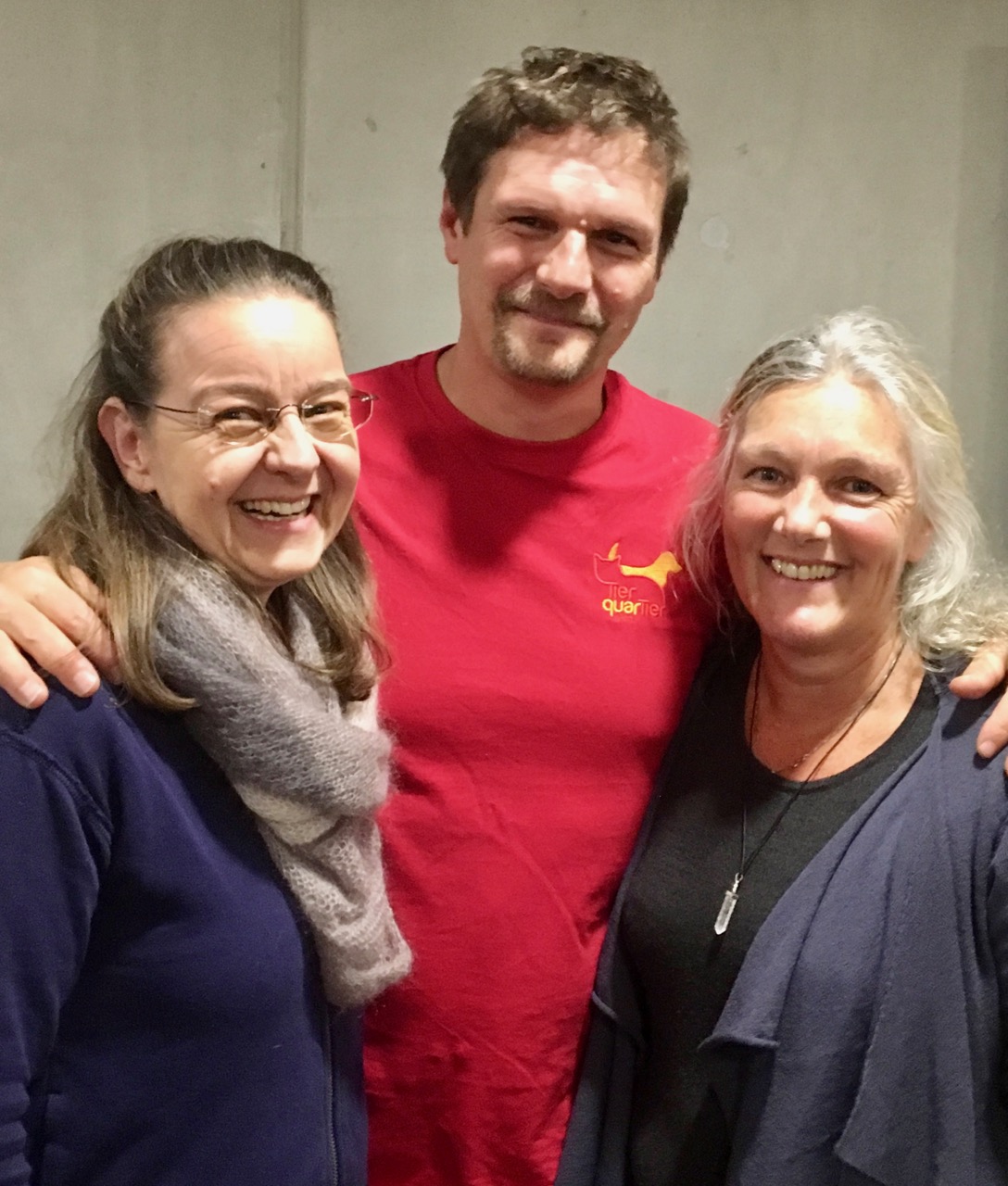 The Time Has Come
…that we decide whether we want to work with our animal under threat of pressure, or rather motivate it through mutual trust.
…that we recognize that our animals are intelligent partners with whom we can work together in a trust-based relationship.
If we begin to listen to our animals and to take their feelings and perspectives seriously, we can achieve extraordinary cooperative abilities together. This creates completely new possibilities for the connection between humans and animals and surpasses anything able to be achieved with conventional thinking and handling of animals.
A State of Inner Peace
Using the Trust Technique® we work in the present moment, a state of inner peace, and with a mindful regard, the attentive observation of our animal. Together these lead to creative reaction, where our animal mimics our relaxed state. In this state, even old traumas can be worked on and the powers of self-healing are activated on a physical level.
Trust Technique® for You and Your Animal
Do you live near Munich? I'll gladly visit you and show you how you can build and strengthen a trust-based relationship with your animal.
Consultation procedure:
Initial consultation wherein we discuss which times and places are best suited for a Trust Technique® consultation.
On-site consultation:

Extensive discussion about the habits and peculiarities of your animal.
Theoretical introduction to the Trust Technique® method.
Trust Technique® Demo (I show you the methods with your animal).
Learning about the "present moment".
Initial use of the Trust Technique® between you and your animal.

Consultation appointment approximately one week later
Do you live further away? I'll gladly work with you and your animal by video conference and show you how you can build and strengthen a trust-based relationship. It is important for video consultation that I can observe both you and your animal with the given video feed.
Tip: You can watch the first lecture in the English Trust Technique Video Course (Affiliate Link) from James French and Shelley Slingo for free.
"Christine is a very caring coach who gives 100% of her focus on me as a dog owner. During the whole consultation she supported me and helped me to learn the methods well." M.K.
"Reaching the state of the 'present moment' is easier than I thought." Susanne T.
"During the following ride, the 'wire' connecting my horse and I was noticeably clearer than before. It was like it had been cleaned! Yes- exactly like it had been cleaned! Now I understand how someone can ride without [equipment]." S.T.
"I was amazed by how well my horse reacted to Christine." S.B.