Neurographica Offer
For Private Customers
NEU: Das erste Buch über Neurographik im deutschsprachigen Raum
15 Neurographik Trainerinnen berichten über Ihre Erfahrungen
Erhältlich bei Amazon als e-Book oder Druckexemplar. 100% des Erlöses gehen an den gemeinnützigen Verein Kunst-am-Zaun e.V.
Individual Couchings
In einer individuellen Coaching-Sitzung arbeiten wir intensiv an Deinem aktuellen Thema. 
Beispiele: 
Letting stress go away: find inner peace again

Where are we going? – new goals and visions
It's always been that way! – Recognizing and changing thought patterns in order to break new ground 
Seminare und Kurse
Du arbeitest an Deinem individuellen Thema, basierend auf einem gemeinsamen Neurographik Modell.
Beispiele:
Zur Ruhe kommen: Ein neurographischer Weg zur Stressbewältigung

 

Der Neurobaum: Meine Vision darf wachsen

Sich selbst erkennen: Wege zur inneren Ruhe
Nächste Termine.
Dein Wunschtermin oder Veranstaltungsort ist nicht dabei? Kontaktiere mich gerne, und wir finden einen Weg!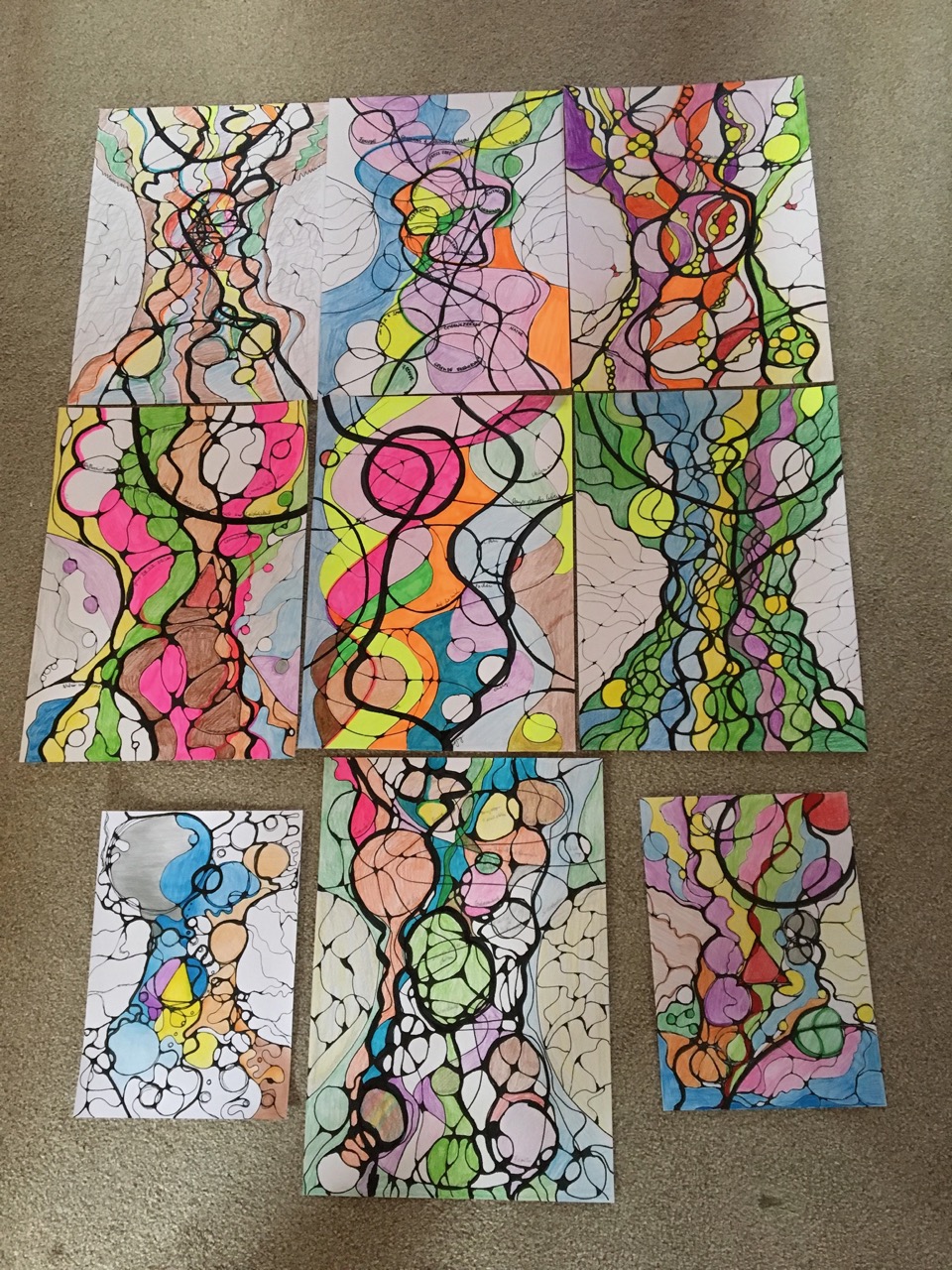 Farewell Ritual for Your Animal
It's hard to say goodbye, especially when we lose a loved animal. I will be happy to speak to you about your four-legged friend and together we will find a way to get through the grief and reach the beautiful memories.
Preliminary telephone conversation

Neurographisches Modell "Die Regenbogenbrücke"